Magical Love Quotes from Movies: Different movie genres evoke different emotions: you may wish to be frightened by a horror movie, informed by a documentary, or made to laugh uncontrollably by a comedy. However, there is no better place to go than the romance area of your Netflix or Amazon Prime home page when you simply want to be reminded of everything that is nice in the world. And most importantly you get so many Love Quotes from Movies that keeps your love relationship healthier.
From rom-coms to dramas, romantic films are full of grand gestures, wonderfully imperfect pairings, and, of course, incredibly moving declarations of love. If you're getting married (consider printing them on your décor or incorporating them into your vows! ), seeking to turn up the romance in your relationship, or just daydreaming about your happily ever after, read on for 60+ of the most romantic phrases from Hollywood Movies.
What are the Top 10 Movie Love Quotes
Romantic Hollywood movies are full of magical love quotes. If you are looking for love quotes to share with you Love, here are the Top 10 Love Quotes from Movies for you.
"The best love is the kind that awakens the soul and makes us reach for more, that plants a fire in our hearts and brings peace to our minds.
And that's what you've given me. That's what I'd hoped to give you forever."
– From "The Notebook"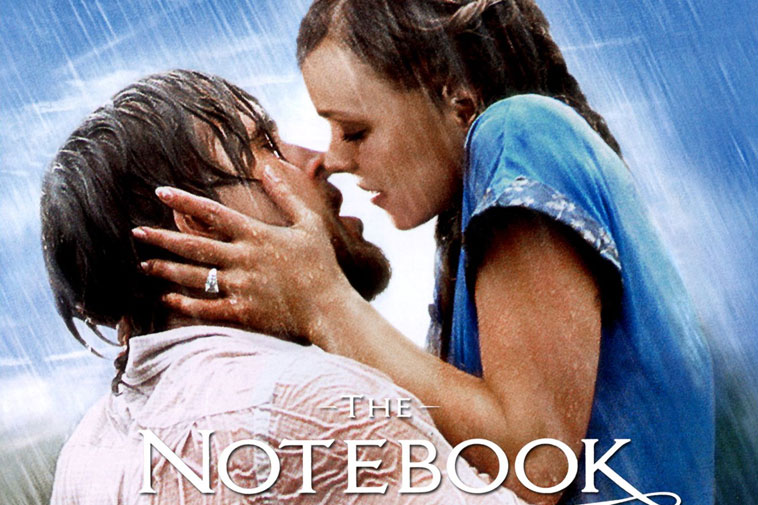 "They say, when you meet the love of your life, time stops, and that's true.
What they don't tell you is that when it starts again, it moves extra fast to catch up."
– From "Big Fish"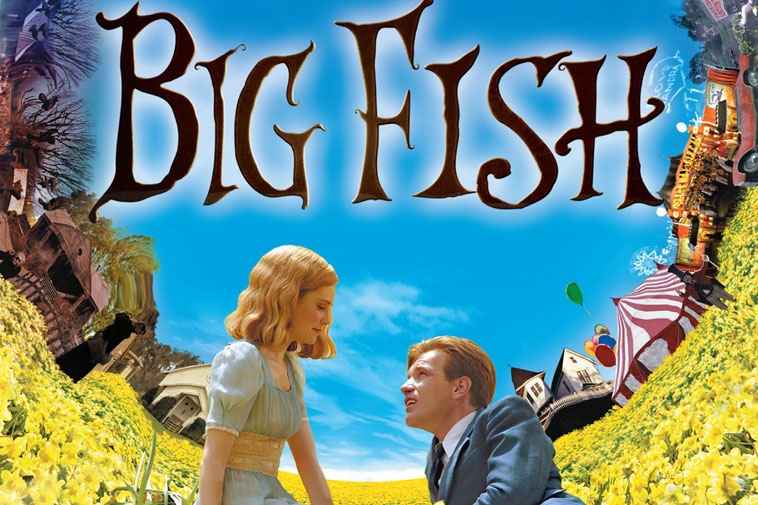 "I would rather have tasted her lips just once, touched her skin, one time, and made love to her for one night, than spend the rest of my life without ever knowing that."
-From "City of Angels"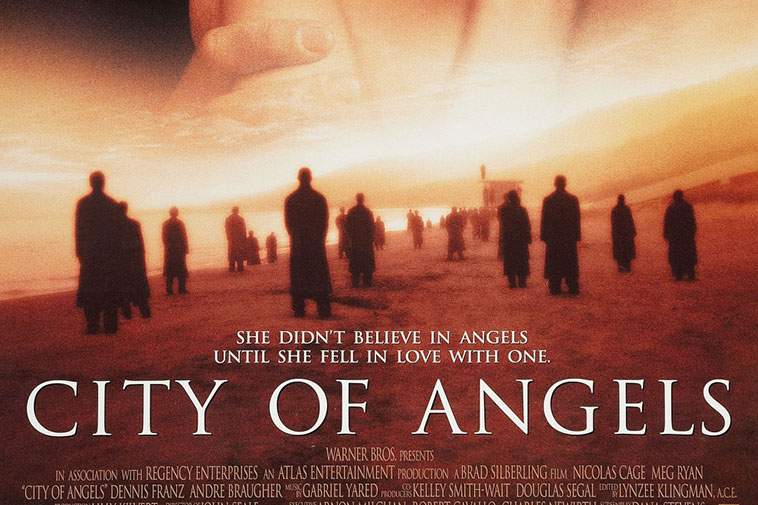 "I love you. I am who I am because of you.
You are every reason, every hope, and every dream I've ever had, and no matter what happens to us in the future, every day we are together is the greatest day of my life. I will always be yours".
– From "The Notebook"
"Oh yes, the past can hurt. But you can either run from it, or learn from it."
– Rafiki, from "The Lion King"
"Why are you trying so hard to fit in when you were born to stand out?"
– From "What a Girl Wants"
"The truth is… I gave my heart away a long time ago, my whole heart… and I never really got it back."
– Reese Witherspoon, "Sweet Home Alabama"
"The best love is the kind that awakens the soul and makes us reach for more, that plants a fire in our hearts and brings peace to our minds. And that's what you've given me. That's what I'd hoped to give you
Forever."
– From "The Notebook"
"Do, or do not. There is no 'try.'"
– Yoda, in "The Empire Strikes Back"
"Love cannot be found where it doesn't exist, nor can it be hidden where it truly does."
– David Schwimmer, in "Kissing a Fool"
"That thing, that moment, when everything around you becomes hazy…and the only thing in focus is you and this person…and you realize that that person is the only person you should be kissing for the rest of your life…and for one moment you get this amazing gift… and you want to laugh and you want to cry 'cause you feel so lucky that you found it and so scared that it's all going to go away all at the same time."
– Drew Barrymore, in "Never Been Kissed"
You May Like: 80+ Short Love Messages for Him & Her
Some Most Romantic Quotes Ever
"I didn't come back to tell you that I can't live without you.
I can live without you. I just don't want to."
– Jennifer Aniston, in "Rumor Has It"
"Sometimes we love people so much that we have to be numb to it, because if we actually felt how much we loved them… It would kill us."
– From "Riding in Cars with Boys"
"There's three ways to do things, the right way, the wrong way and the way that I do it."
– Robert De Niro, in "Casino"
"Don't let anyone ever make you feel like you don't deserve what you want."
– Heath Ledger, in "10 Things I Hate About You"
"You're amazing…and I have nothing to offer you, but I'm involved now. You jump, I jump, remember? I can't turn away without knowing you're going to be alright."
– From "Titanic"
"There are some hurts that you never completely get over. And you think that time will diminish their presence and to a degree it does, but it still hurts because well, hurt hurts."
– From "The Story of Us"
"There are millions of people in this world.
But in the end, it all comes down to one."
– From "Crazy/Beautiful"
"They say, when you meet the love of your life, time stops, and that's true. What they
don't tell you is that when it starts again, it moves extra fast to catch up."
– From "Big Fish"
"This kind of certainty comes, but once in a lifetime."
– Clint Eastwood, from "The Bridges of Madison County"
You May Like: 301 Special Love Messages – Best Romantic Love Messages
Some Other Famous Love Quotes From Movies (Hollywood)
"My darling girl, when are you going to understand that being normal is not necessarily a virtue? It rather denotes a lack of courage."
– Aunt Frances, from "Practical Magic"
"I want you to get swept away. I want you to levitate. I want you to sing with rapture, dance like a dervish."
– From "Meet Joe Black"
"You will never know love unless you surrender to it."
– From "Fools Rush In"
"I'd rather die tomorrow than live a hundred years without knowing you."
– John Smith, from "Pocahontas"
"It's a wonderful thing, as time goes by, to be with someone who looks into your face, when you've gotten old, and still sees what you think you look like."
– From "The Bachelor"
"Hearts will never be practical, until they are made unbreakable."
– From "The Wizard of Oz"
"Never let the fear of striking out keep you from playing the game."
– From "Cinderella Story"
"I would rather have tasted her lips just once, touched her skin, one time, and made love to her for one night, than spend the rest of my life without ever knowing that."
-From "City of Angels"
"Loss has been part of my journey, but it also taught me what was precious."
– From "Message in a Bottle"
"You can't fail, if you don't give up."
– From "The Last Kiss"
"You have bewitched me, body and soul,
and I love and love and love you."
– From "Pride and Prejudice"
"This is it. Life will never be better, or sweeter than this."
– From "Sweet November"
"So close, when she closes her eyes I fall asleep …."
– From "Patch Adams"
"One glass holds love, the other, illusion. Chose carefully, my friend, for in love, there are no second chances."
– From "Down To You"
"If the people we love are stolen from us, the way to have them live on is to never stop loving them. Buildings burn. People die. But real love lives forever."
– From "The Crow"
"Don't say we aren't right for each other, the way I see it is… We aren't right for anyone else."
– From "The Cutting Edge"
"Love doesn't end just because we don't see each other anymore."
From "The End of the Affair"
"You see I never stopped loving you, even though I couldn't see you."
– From "The End of the Affair"
"Let your heart guide you. It whispers so listen carefully."
– From "The Land Before Time"
"I will find you. No matter how long it will take, no matter how far."
– From "The Last of the Mohicans"
"What will I give to live where you are?
What would I pay to stay here beside you?
What will I do to see you smiling at me?"
– From "The Little Mermaid"
Also Read: 50+ Lovely Marriage Proposal Messages For Him & For Her