Farewell Messages for Colleague & Co-Worker: Bidding farewell to your employees and fellow colleagues can be really hard. It is one of those emotional moments in an organization where you have to bid adieu to your favorite person.
And in between those emotions flowing in finding the right choice of words can be challenging. You want your message to be meaningful but remain composed and professional at the same time. A farewell message will not only make them feel valued but it will also show that the organization held them in high regard along with excellent company culture.
If you are scratching your head about the right farewell message then do not worry. Below is a list of the best & selected heartwarming messages that your parting employees and colleagues will cherish forever. So scroll down and pick the one that resonates the best with you.
Farewell Messages for Colleague and Co-worker
You've been so dependable, supportive, encouraging, and honest during your time here. Your new place is incredibly lucky to have you. Keep doing great things.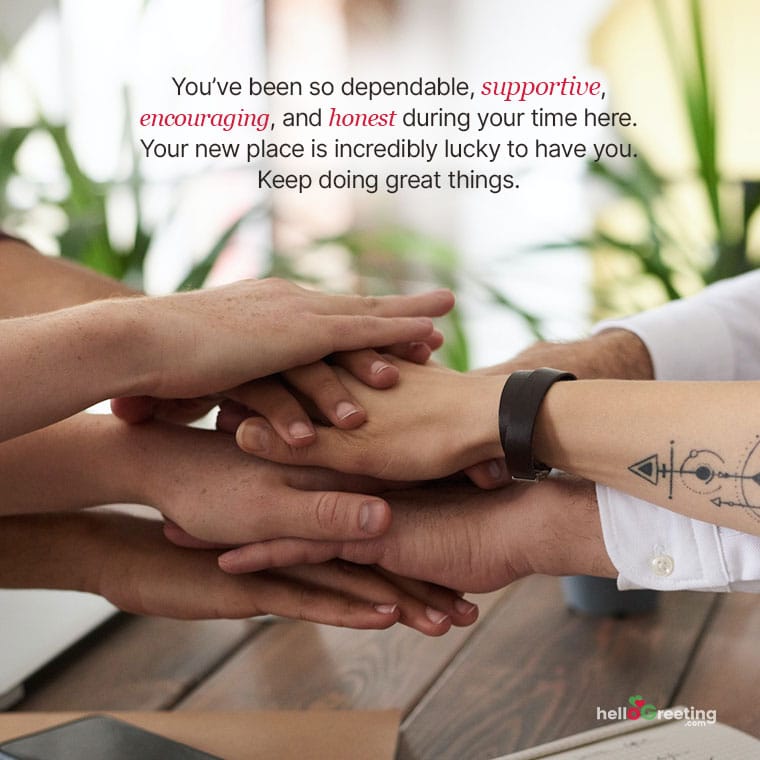 Thank you for all the support and goodwill you have shown to me over the years. The sweet memories of working with a coworker like you will be hard to forget. Farewell, mate.
Take care of yourself in your new job. I wish I could be your coworker there too. The people you're going to work with are in for a real treat. Goodbye, and keep in touch.
Thanks for all those times when you helped me in the tasks I wasn't able to do on time. It will be difficult to fill the void created by your absence. I am really going to miss you. Best of luck.
Some people come into our lives and quickly go. Others stay awhile, make footprints on our hearts and we are never, ever the same.
Your decision-making skills are an asset that have always inspired me to be like you. I appreciate all your words of encouragement and everything I have learned from you. Farewell, sir.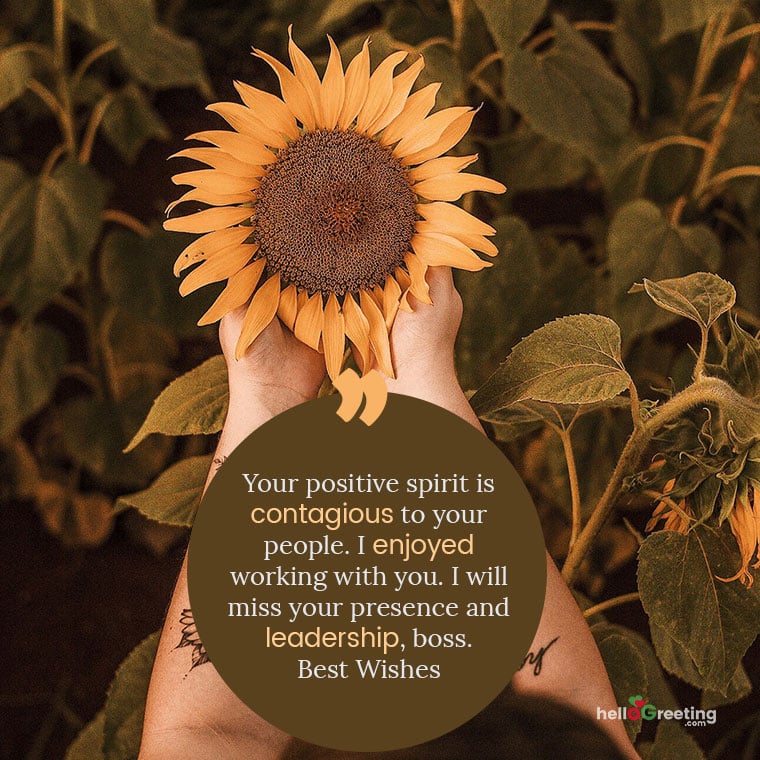 All I would be missing your towering prese nce, constant support, inspiring words as a supportive colleague. Farewell, all the best.
Happy farewell dear colleague! Thank you for the good times and sweet memories that we shared together.
I am so lucky that I have a motivating coworker like you. My Dear, these have been wonderful years to work with you.
Your positive spirit is contagious to your people. I enjoyed working with you. I will miss your presence and leadership, boss. Best wishes.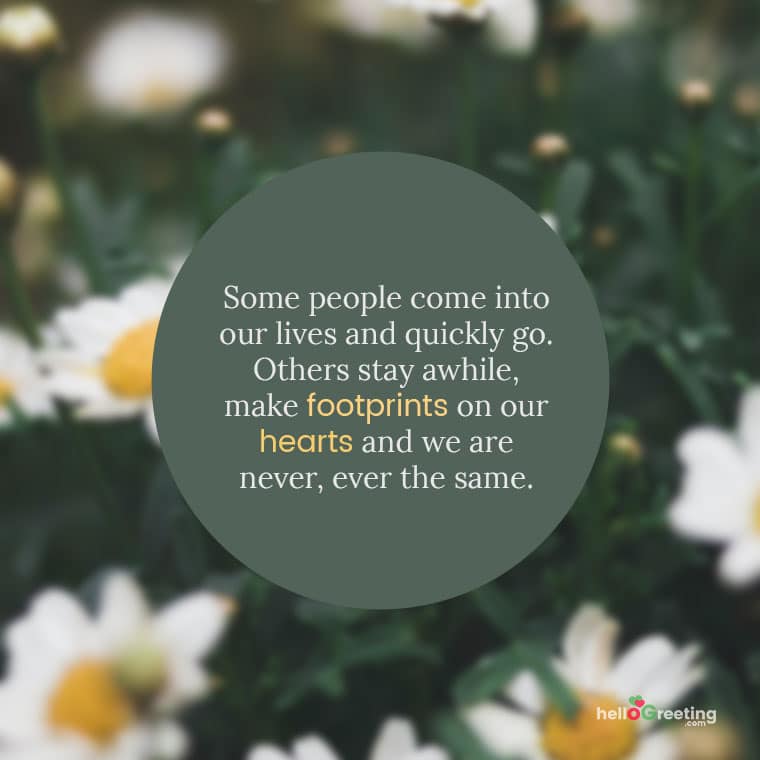 It is sad to see you leave. The office won't be the same without you. Take care, and wishing you all the best.
In all honesty, all of us at work will tremendously miss you. You were such an excellent mentor to some of us. Good luck with your new endeavor.
It's difficult to say goodbye to you because I have found my best friend in you. Farewell!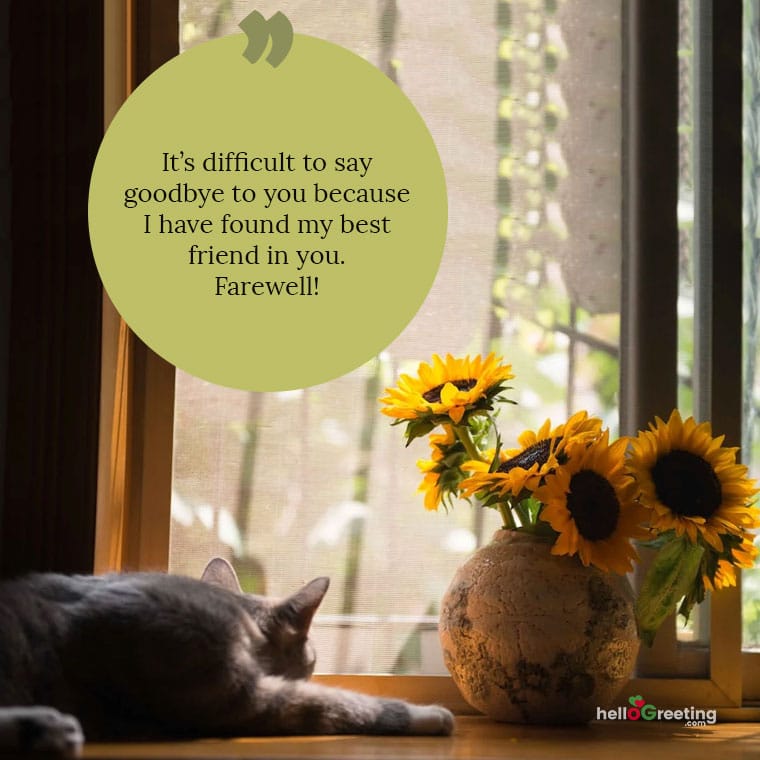 Farewell Messages For A Senior Colleague
It is hard to say goodbye to a colleague who has been less of a co-worker and more of a friend. I will miss you and I am sad that the joyride of working with you has to come to an end. Farewell.
The cold meeting room walls will now feel colder without the warmth of a helpful and considerate colleague like you. Farewell.
You have conferred us with immortal bestowal. Congratulation on your retirement with great dignity!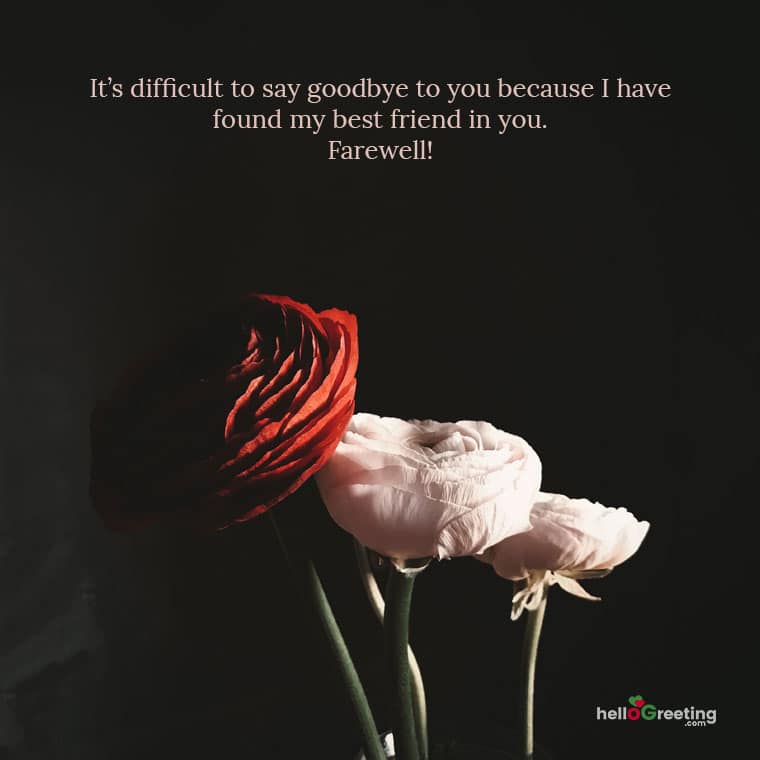 Having a senior colleague like you around always felt like a God-send. I'd personally like to thank you for all the mentorship you've given me.
The way you handled the responsibility on your shoulders was something amazing. You've been a real model. I pray that the next phase of your life goes well.
Your departure is a great loss to us. From today we are a little week, a little disappointed and a little helpless. It will cost us many more and we will miss you from the very core. Stay Well!
Wherever you go, may you choose the right path and get all the success you deserve. All the best for your next days of life.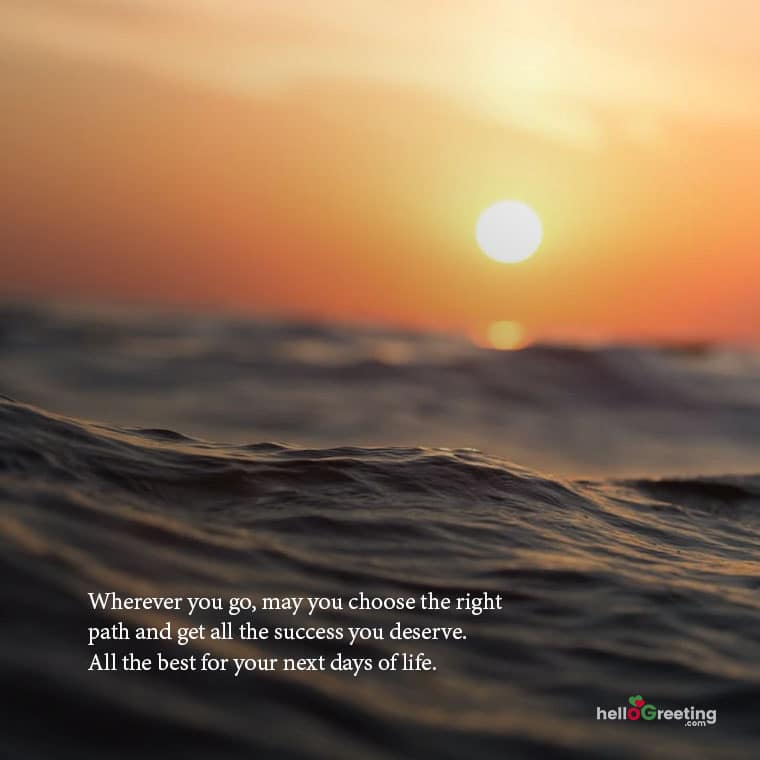 I pray that you achieve monumental successes in your new position. Thank you for all that you have done for us. We'll miss working under your leadership. Farewell, boss!
NEVER in my life have I EVER thought that I would want to work with a colleague FOREVER – until I started working with YOU. Farewell, I will miss you.
Having awesome colleagues is a bad habit, because it'll be impossible to work with someone else now that you're leaving. Goodbye.
Emotional Farewell Messages For Colleague
I am seriously going to miss you here. Best of luck for your new endeavor and the never-ending adventures. See you soon!
In addition to being a colleague, you have been a great friend at work. I am lucky that we worked together. Let's be in touch always!
Being a manager can be hard but your performance always made my work easy. We are really going to miss your work here. All the luck and good wishes for your future!
Not only were you a colleague, but you were also a great friend. Thank you for the amazing support you've given me over the past years. Happy Farewell.
The time has come for us to part ways, partner. Thank you for your endless support over the past years. May you achieve massive success in your new role.
My dearest colleague, sipping coffee doesn't feel the same without you. I'll miss you a lot. I kind of wish I could join you, but that isn't possible. Take care!
The monthly targets and performance which you achieved here were amazing. You set the standards to another level here. With a heavy heart, we bid you farewell!
Your support and encouragement during the difficult and the good times were inseparable. We'll share nothing but all the good memories of you here. All the best for your future endeavors!
This is a whole new and exciting opportunity for you. We still cannot believe that you will be leaving us. Good luck out there and please keep in touch.
Your decision-making skills have always inspired me to be at your level. Farewell and good luck, sir!
Funny Farewell Message for Colleague
If I had to play a final prank on you before bidding you farewell, I would tie your legs to your cubicle when you aren't looking so that you can never leave us. Goodbye.
I wish either your resigning got canceled or your dog eats up that! Farewell to the colleague whom we never want to let off.
We wish you Good Luck getting new colleagues better than us, which is quite hard, right! Best wishes to you.
Thank God, no more of your creepy face in the office; but the fun memories with you at work will ever dwindle. Good Luck and Farewell.
With you have gone from the office, my chance of getting a promotion has increased. Thank you. Have a great time at your new company!
My ears will miss your bickering at work so much. I guess I'll have to get used to it. I pray that you attain massive success at your new company.
Are you leaving your old pal for more money, huh? All the best to you in your new work.
Hey, now that you're leaving, don't you go about dumping work on your younger colleagues at your new office. I'll miss doing your delegated work. Yours sincerely, a work colleague.
Having awesome colleagues is a bad habit, because it'll be impossible to work with someone else now that you're leaving. Goodbye.
Great to hear that you're going away. I can't wait to hear that you have been crowned as the "Gossip Queen" at the workplace. Goodbye!
I know that you are going to get an awesome salary in your new job but there is no guarantee that you will get awesome colleagues like us too. Do you still want to go? Farewell.
We were planning to throw you an amazing party next month and shower you heaps of gifts… but now that you're leaving that's not going to happen. So let us know if you change your mind. Farewell.
Saying goodbye to you is such a crazy thing! Promise me this is not the end of everything. I know you will always come to see me to get some advice and remember it's not for free! I will miss you buddy!
We all wish your resignation gets rejected and your dog eats up your new appointment letter. Farewell to a boss who we don't want to let go.
Now that you are leaving, miscellaneous expenses of the company will decrease, productivity will increase, deadlines will be met and efficiency will spike. On a serious note, the exact opposite will happen. Farewell.
Apart from farewell messages for colleague You might also like:
Congratulations Messages
Farewell Messages for Colleague